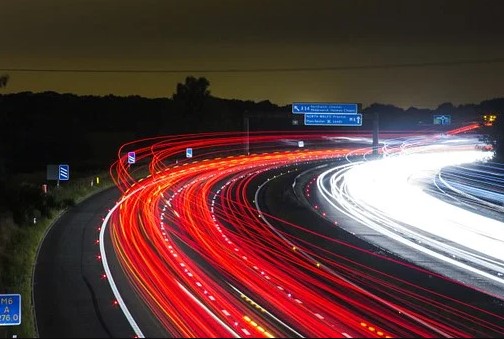 TTC's capabilities and services are driven by the needs of today's businesses and wider social aims to improve the well-being and safety of all road users. With a track record built over 26 years, and educating 500,000 road users every year, TTC have the experience and expertise in delivering programs which really make a difference.
TTC has traditionally provided three key services:
Fleet Management Solutions (Corporate): Driver coaching and education courses aimed at making organisations' workforce aware of all the potential risks while driving for work – and how to mitigate them.
Police Referred Awareness Courses (Police): Specialise in driving improvement and behavioural change to make roads safer, with the aim to protect people on the move.
Cycling & Walking: The UK's largest cycle training provider offering a comprehensive suite of services for all ages delivering programmes to the general public, local authorities and commercial organisations.
SAM7 have recently implemented Microsoft Dynamics 365 (D365) for Sales for TTC. This has been performed in conjunction with them combining separate sales teams that were originally using multiple legacy CRM's. TTC now have an holistic view of all sales – accessed via D365 Dashboards and Power BI.
Following the successful completion of the project, the TTC Project Manager sent us a fantastic testimonial recognising our work on the project. We are always delighted to get such positive feedback.
We first began working with SAM7 in 2020 to collaborate on the specifications and build of the Microsoft Dynamics 265 Platform for our Sales Team. The Team at SAM7 have been fantastic throughout our project and have helped us reach our main goal of delivering a far superior CRM system for our company. This goal was only possible as a result of their hard work, dedication, knowledge and professionalism and they have easily lead us through the build and eventual transition and made this entire process so simple from our perspective.
From a specification point of view, our lack of experience with Dynamics was certainly not an issue as SAM7 helped us realise the true potential of Dynamics and how the various features can work best for us. Despite the system being an already established product of Microsoft, we've regularly asked for various bespoke alterations to be made to accommodate the unique processes we have and this has always been made so straightforward for us by SAM7. They structure this process in a very professional manner by providing us with documentation of how and what will be included within changes, which then makes the eventual review and sign of process for us nice and quick.
From a build point of view, the system has always been built to a high standard and it is clear that their dedication to the build and final testing has always been set to very high standards. So much so that any rigorous testing we have completed ourselves after their handovers has yet to result in us finding any system issues at all. Thery have then support with any testing as well as any preparation needed to go live.
Since our initial release of the system, we've been more than happy to continue to push on with SAM7 to look at further enhancements to the system in the future and again their availability, flexibility and willingness to help us with this has been fantastic. Even if we don't know exactly what we want, SAM7 are there to help guide us to the best system solutions time and time again. I assume the guys are very busy, but they always make you feel like you are their number 1 customer.